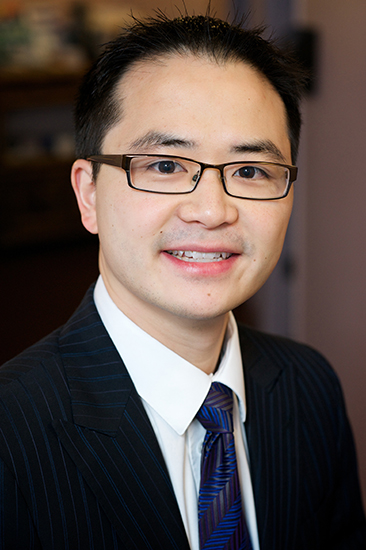 Clement C. Chow, M.D.
Dr. Chow is a Board Certified Ophthalmologist with sub-specialty training in vitreoretinal surgery. He received both his Bachelor of Science and Doctor of Medicine degrees at the University of Wisconsin-Madison, where he graduated with comprehensive honors and as a member of Alpha Omega Alpha. He then completed his ophthalmology residency followed by vitreoretinal surgery fellowship at the Illinois Eye and Ear Infirmary, University of Illinois – Chicago, where he also served as Chief Resident and was voted "Fellow of the Year" two years in a row.
Dr. Chow is active in research and has published over 20 peer-reviewed articles in high-impact journals like Ophthalmology, American Journal of Ophthalmology and Archives of Ophthalmology (JAMA). He has also written a few book chapters, including one on the topic of "Anti-VEGF Drugs and Clinical Trials" published in "Macular Degeneration, 3rd edition" edited by Professor Jennifer Lim. He has co-authored and presented over 30 posters and papers at national and international meetings and one of his research papers won the "Best Paper" award at the American Academy of Ophthalmology Annual Meeting in 2011. He was also a seed grant recipient from the Research to Prevent Blindness for his research work on sickle cell retinopathy. His current interests include new ophthalmic imaging techniques in the diagnosis and management of various retinal diseases. He is an investigator for the Diabetic Retinopathy Clinical Research network as well as clinical trials on macular degeneration, diabetic retinopathy, and other retinal diseases. Currently, he volunteers his time to staff/teach Stanford Ophthalmology residents at the Valley Medical Center. He is an active member of the American Society for Retina Specialists, American Academy of Ophthalmology, Association for Research in Vision and Ophthalmology, the California Medical Association and the Santa Clara and Santa Cruz County Medical Associations.
Originally from Hong Kong, Dr. Chow is fluent in Cantonese and English, proficient in Spanish, and conversational in Mandarin Chinese. In his spare time, he spends time traveling with his wife, Bonnie, and enjoys playing all kinds of sports, such as tennis, soccer, and basketball.
For our Chinese patients:
Article published in the World Journal 世界日報 on Macular Degeneration in March, 2014
Article published in the World Journal 世界日報 on Flashes and Floaters in April, 2015
Article published in the World Journal 世界日報 on high myopia in June, 2016
Curriculum Vitae Summary
Undergraduate
University of Wisconsin - Madison
Madison, WI
Medical School
University of Wisconsin School of Medicine and Public Health
Madison, WI
Residency
Department of Ophthalmology and Visual Sciences
Illinois Eye and Ear Infirmary
University of Illinois - Chicago
Chicago, IL
Fellowship
Vitreoretinal Diseases and Surgery
Illinois Eye and Ear Infirmary
University of Illinois - Chicago
Chicago, IL