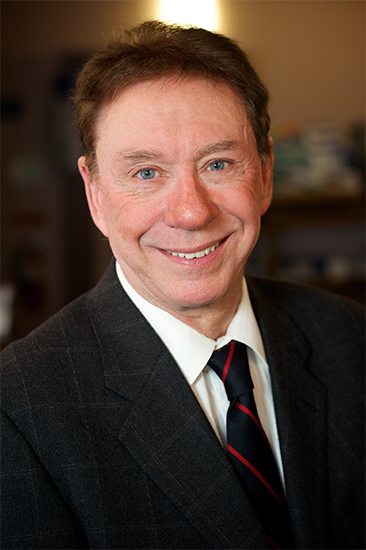 Brian Ward, M.D., Ph.D., FRCOphth
Dr. Brian Ward is the founder of the Retinal Diagnostic Center situated in Campbell, California, with additional offices and clinics in San Jose, Santa Cruz, and Watsonville.
Dr. Ward was born in the English county of Yorkshire and received his primary and college education in that country. He is a graduate of Northhampton College, London. He was awarded a Fulbright Scholarship for advanced studies and research at Indiana University where he received his Master's and Ph.D. degrees in Physiological Optics. He returned to teach in London for two years prior to becoming involved in aerospace medical research in San Antonio, Texas. He completed his M.D. degree at the University of Texas Medical Center in San Antonio.
Dr. Ward was a resident in the Department of Ophthalmology at Stanford University Medical Center and subsequently studied Vitreoretinal Diseases and Surgery in a Fellowship Program at Jules Stein Institute, UCLA, Los Angeles, CA.
Since founding the Retinal Diagnostic Center, Dr. Ward has been active in creating a center of excellence for the diagnosis and treatment of diseases of the posterior part of the eye. He has been active in developing diagnostic devices, as well as procedures for retinal surgery and laser treatment. He has pursued other research interests and has lectured widely in the United States and internationally. Until recently, he served as a clinical faculty member in the Department of Ophthalmology at Stanford University Medical Center.
Dr. Ward is Board Certified in Ophthalmology. He is a Fellow of the American Academy of Ophthalmology, the Royal College of Ophthalmologists, and the Royal Society of Medicine of London, England. He is a past Board Member of the Santa Clara Valley Diabetes Society and the Vista Center for the Blind and Visually Handicapped. He is a Board Member of Opera San Jose.
Dr. Ward has a special interest in the treatment of patients with Degenerative Myopia and, along with surgeons in Europe, he has developed new surgical techniques for its control and for the treatment of its complications. His other interests include the retinal complications of Diabetic Retinopathy and Macular Degeneration.
In a recent survey, Dr. Ward was selected by his medical colleagues as one of the "best doctors" in the Bay Area.
Curriculum Vitae Summary
Undergraduate
Northhampton College
London, U.K.
Graduate School
Dept. of Ophthalmology
Indiana University
Indianapolis, Indiana
Medical School
University of Texas Medical Center
San Antonio, Texas
Residency
Department of Ophthalmology
Stanford University Medical Center
Stanford, CA
Fellowship
Vitreoretinal Diseases and Surgery
Jules Stein Eye Institute
University of California, Los Angeles
Los Angeles, CA